FILLMORE JAZZ FESTIVAL 2020
Labaor Day Weekend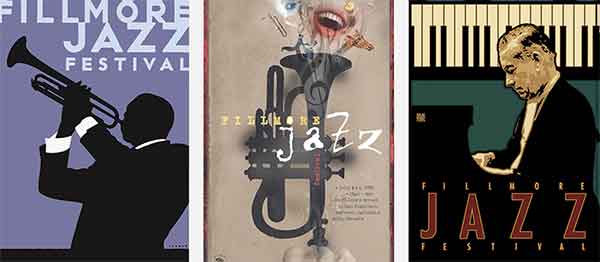 Blending art and soul in one of the country's most unique neighborhoods, the San Francisco Fillmore Jazz Festival is the largest free Jazz festival on the West Coast, drawing over 100,000 visitors over the Independence Day weekend.
From sunup to sundown, visitors can groove to the sounds of live music from multiple stages, browse the offerings of over 12 blocks of fine art and crafts and enjoy gourmet food and beverages.
---
KOIO Grand Opening | FOOD - DRINK - PRIZES
Saturday, February 23 | Noon to 6:00 PM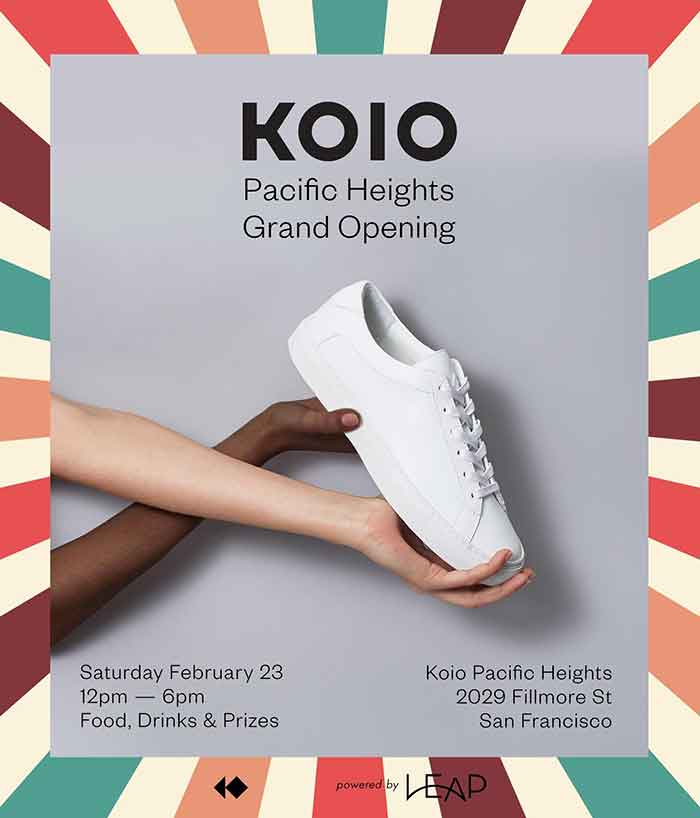 KOIO is a store with a brand new concept - innovative sneakers that can be worn for more than very casual. Incredibly crafted and designed for Men, Women and Kids.
2029 Fillmore Street | San Francisco CA